How to Finish a Wooden Spiral Staircase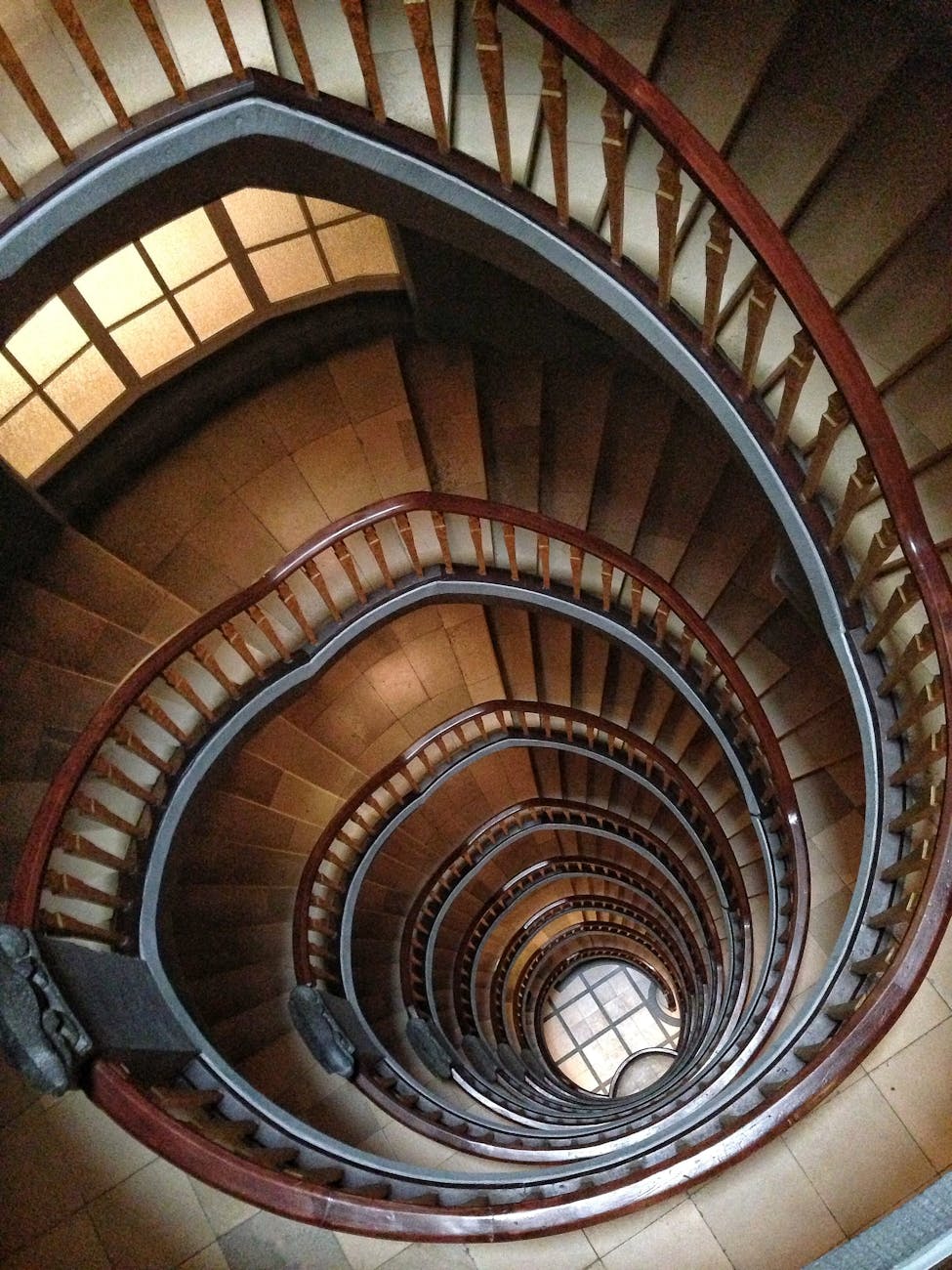 Finishing a wooden spiral staircase greatly improves the aesthetic of the rooms that are facing the staircase. Note that improving the old staircase requires the use of new paint and the need to follow these steps:
Paint Selection: Selecting the right paint when it comes to painting your wooden spiral staircase is vital and you can do this in two ways; pick a paint that will conceal the staircase's underside or you can simply use stain or varnish to rejuvenate the wooden characteristics of the stairway.
Preparation: Before you start painting you have to remove the old paint through the use of either a heat gun to soften the old paint and strip the already softened paint using a liquid paint stripper. You also have the option to remove it by using sandpaper which is necessary either way because sanding the wooden staircase will make it more susceptible to paint. The next thing you need to do is to clean it with the help of a vacuum cleaner so that there are no dust or dirt residues on it. Wiping the wooden surface comes next.
Priming: Like with every painting job, you have to apply primer paint on the conditioned wooden spiral staircase through the use of paintbrushes and or rollers. If you are unsure as to how to go about it or you have no experience when it comes to paint jobs then you can always read the manufacturer's instructions on the back of the primer can. After priming the stairway, let it dry for at least six hours before starting to paint it with enamel.
Painting: You are free to paint the wooden spiral staircase using the same painting tools you utilized when you were priming the staircase. It is recommended by professionals to start painting from the top to the bottom of the spiral staircase. Once you are finished, let it dry and then apply a second layer of coating. Applying sealant on the painted areas of the wooden spiral staircase will protect the staircase from damage and make sure that you apply three layers of sealant. Make sure that you read the manufacturer's instructions on the sealant's container so you know how it works.
Employing professionals is also another option in case you do not have the luxury of time to do paint jobs.